The STORY BEHIND Boe Adams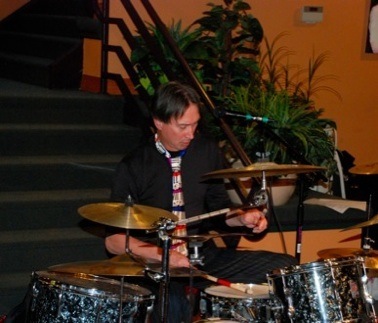 I grew up in a very musical family. My mother taught and preformed on piano and organ. Taking piano lessons in our family was mandatory. My two older brothers played the drums. One at which became very proficient. At age 13, I would attend my brothers gigs and fill in on a few songs. I landed my first real gig with a band called Mirrors. We played around eastern Idaho and even shot a video for MTV. A few bands and many miles of traveling later I attended MIT. Here I was able to further my passion, study and prefect the art of drumming.
After moving to the Boise area I studied Jazz and the art of teaching under Patrick Kurdy respectively.
I have been teaching and performing in the Boise area for the past 24 years.
I believe that every student learns differently, therefore everyone develops at their own pace. I try to find key strengths in each student and expose this to their advantage, using their abilities to further develop their skills. Private music instruction helps meet the needs of all students. This helps students quickly understand the fundamentals while making learning fun. This helps build self confidence and increases the likelihood of students continuing in music.